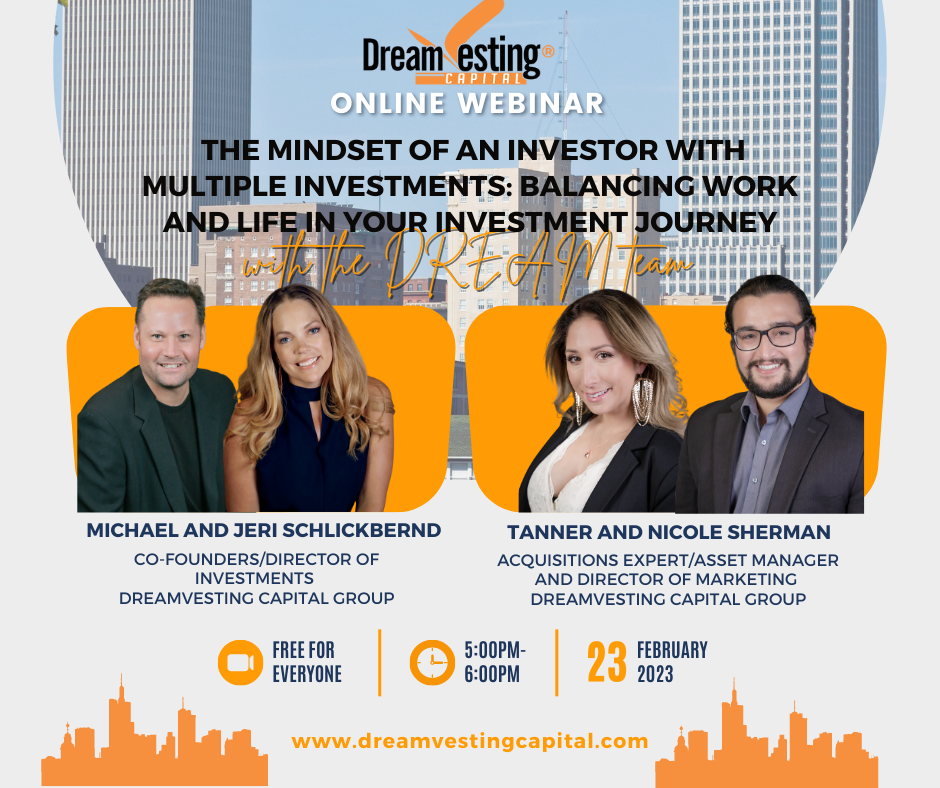 Unlock the Secrets of a Successful Investor Mindset – Join our February 23rd Webinar!
Do you dream of owning multiple investment properties but feel overwhelmed with balancing work and life? You're not alone. Many aspiring investors struggle to find the right balance, but achieving your goals with the right mindset is possible.
Join us for a highly informative webinar on February 23rd, 2023 at 5 pm CST, where we'll delve into the secrets of successful investors with multiple investments and how they maintain a work-life balance while growing their portfolios. You'll learn:
How to adopt the right mindset for success as an investor
The key principles of time management to maximize your investment opportunities
Strategies for balancing work and life while building a profitable portfolio
How to create a clear and actionable plan for your investment goals
Whether you're just starting or looking to expand your portfolio, this webinar is designed to help you reach your investment goals and achieve a balance in your life. Our expert speaker has years of experience and a proven track record in the industry, so you can be sure you're getting top-notch advice and insights.
Don't miss this opportunity to take your investment journey to the next level! Register now and secure your spot for the February 23rd webinar. Limited spots are available, so act fast!